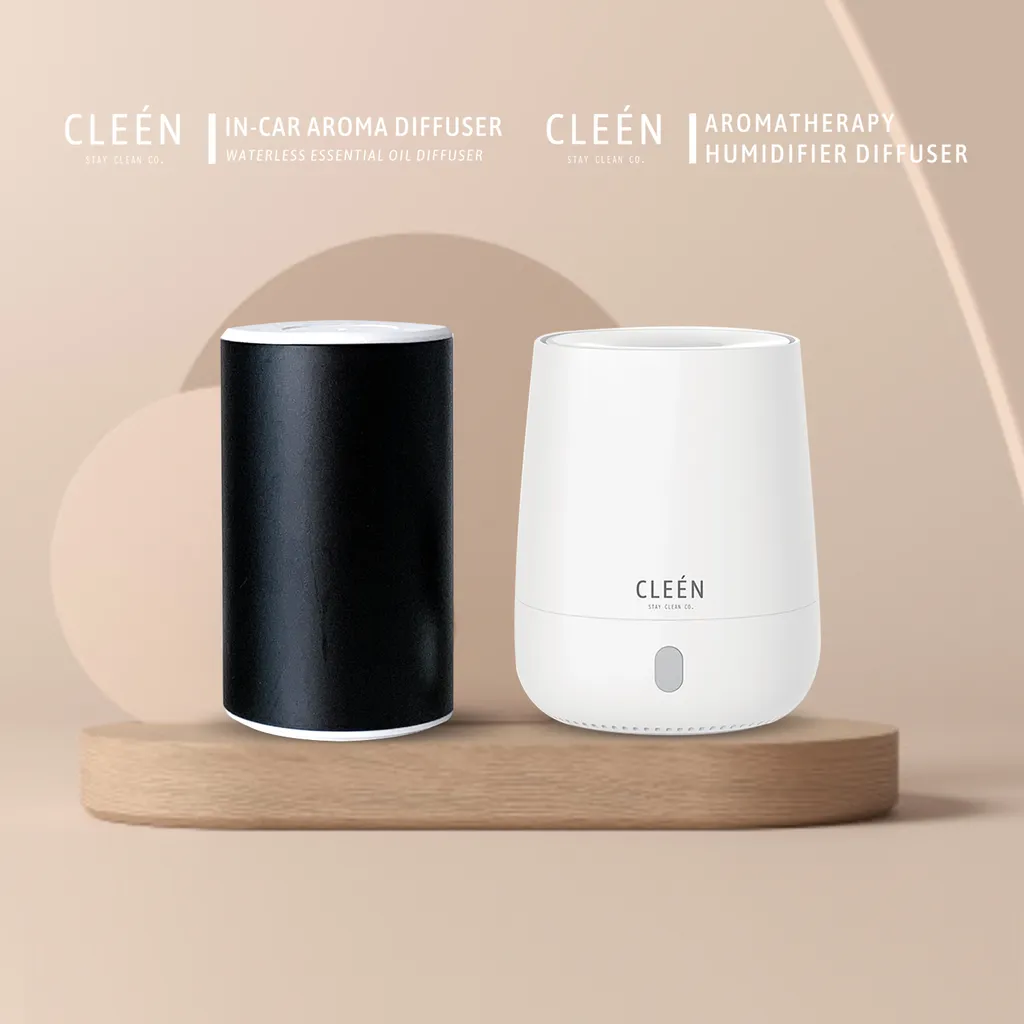 AROMATHERAPY HUMIDIFIER DIFFUSER + IN-CAR AROMA DIFFUSER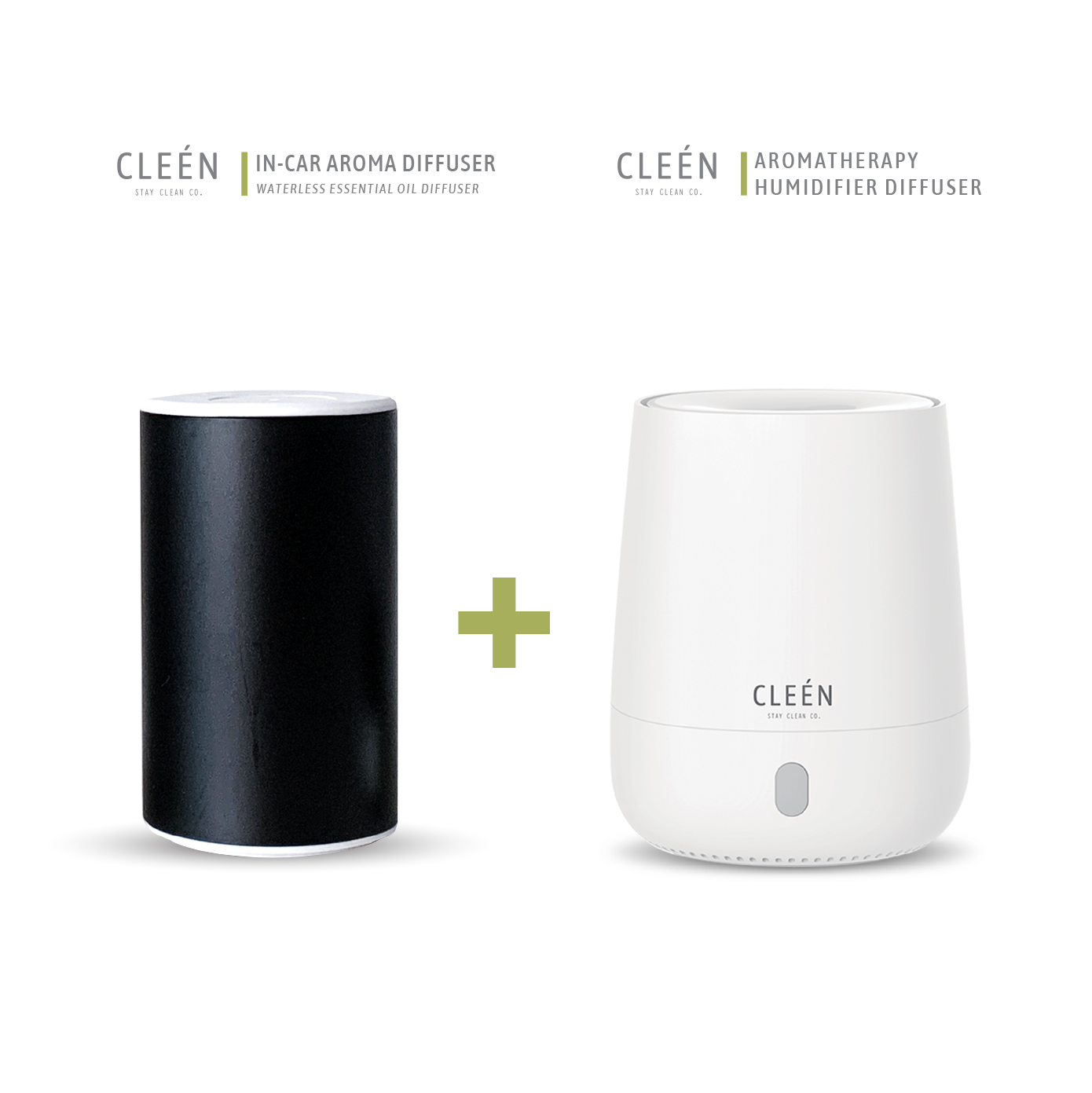 Cleen Aromatherapy Humidifier Diffuser quietly releases a soothing fragrant mist, making your home smell better with advanced ultrasonic vaporizing diffusion technology. provides 6 – 10 Hours of continuous diffusing with four different colour gradual breathing soft night-lights. The humidifier function adds moisture to the air to help you sleep better, cough less and alleviate dry sinuses. Let it accompany you to read, do yoga, or sleep.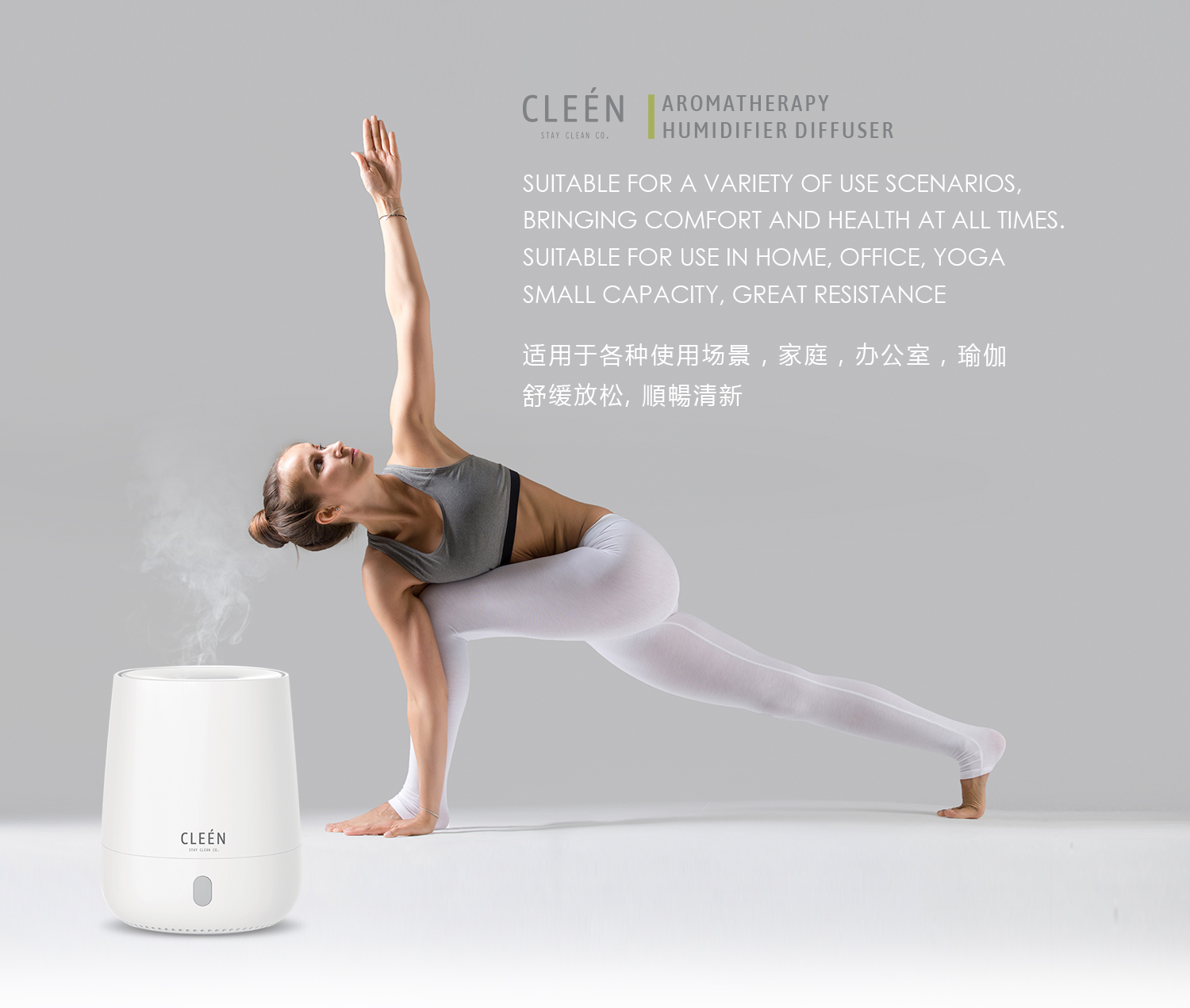 Cleen In-Car Aroma Diffuser Waterless essential oil Diffuser
Uses no water rechargeable aroma diffuser —just your 100% pure essential oils. Portable and transportable, pick it up and plug in your vehicle. Refresh and moisturize the quality of the air you breathe on the road.