CLEEN IN-CAR AROMA DIFFUSER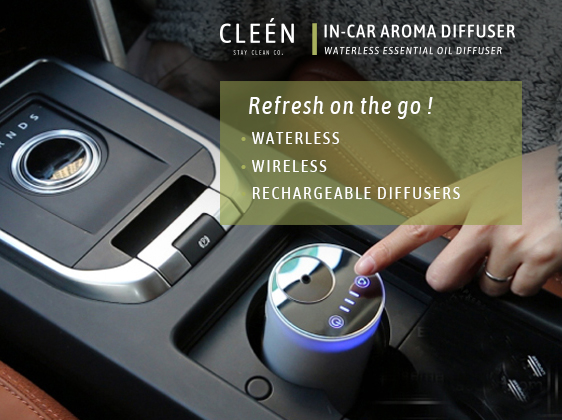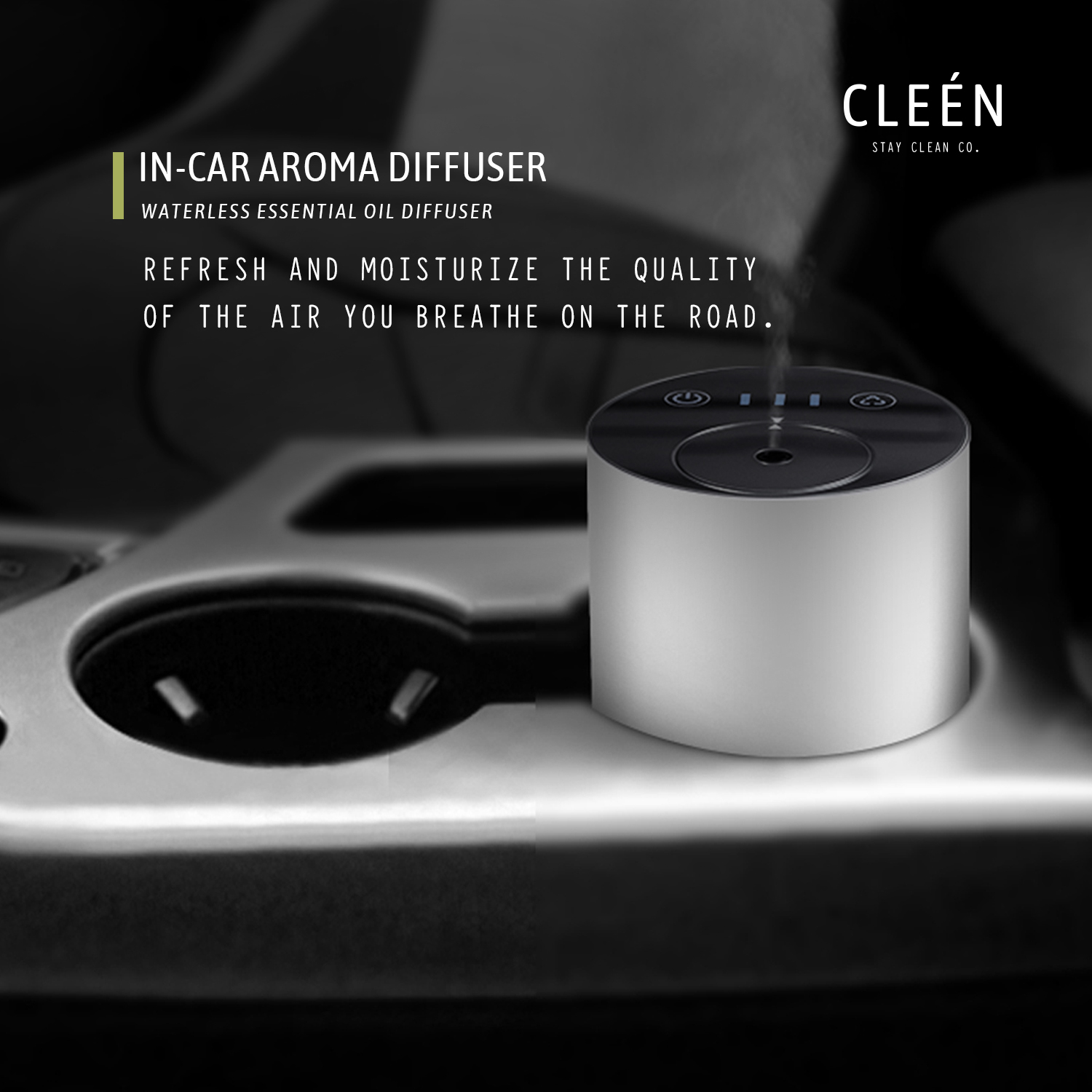 Waterless essential oil Diffuser
Uses no water rechargeable aroma diffuser —just your 100% pure essential oils. Portable and transportable, pick it up and plug in your vehicle.
Refresh and moisturize the quality of the air you breathe on the road.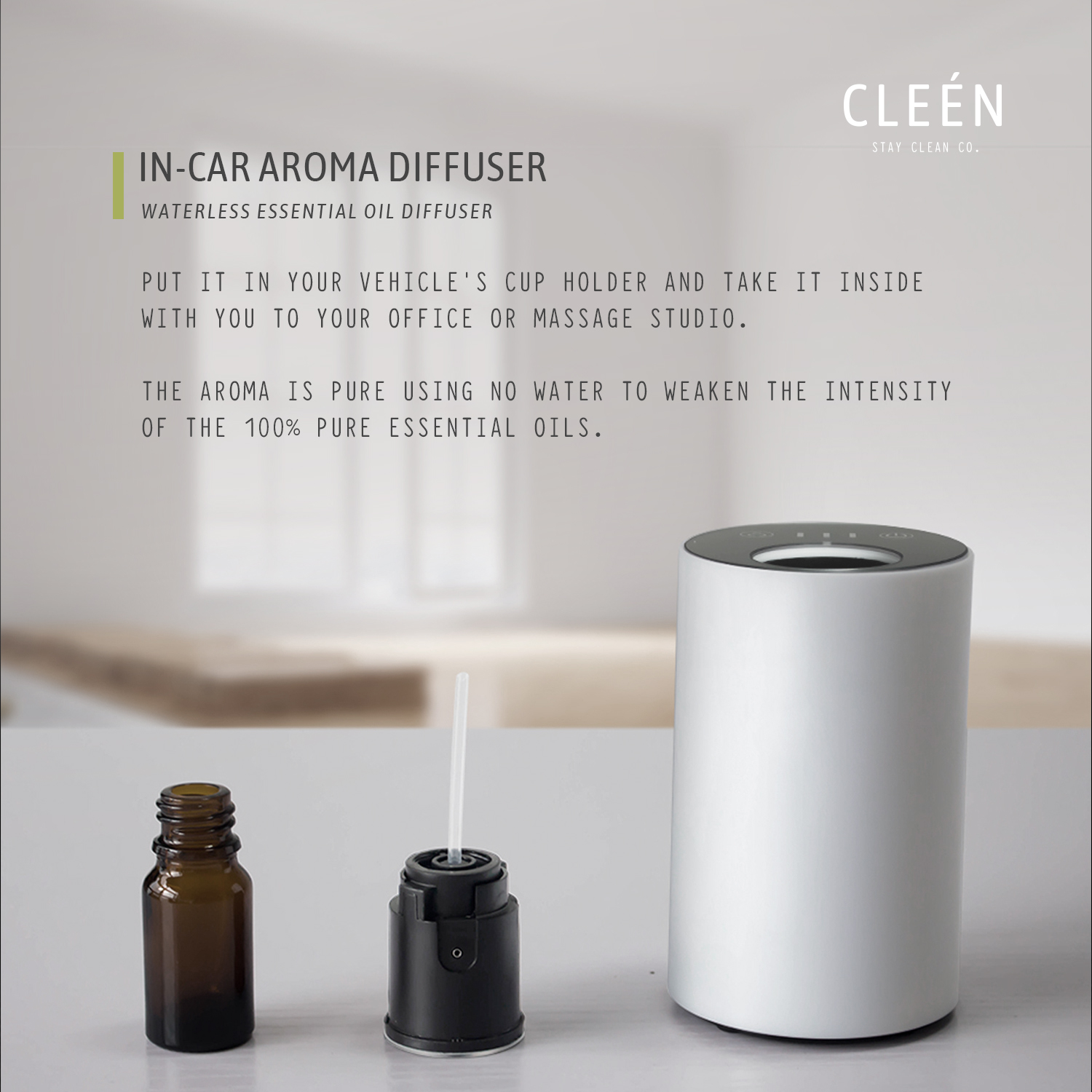 Put it in your vehicle's cup holder and take it inside with you to your office or massage studio. The aroma is pure using no water to weaken the intensity of the 100% pure essential oils.
Air Refresher Purifier
Improve Air Quality in Car
Relax and lift your mood
Sleek design
Battery : up to 80 hours with 1 full charged ( in lowest speed )
Essential oil : up to 50 hours for 1 bottle essential oil ( in lowest speed )
Noise: Less than 36db
Timing Function: Yes
Classification: Humidification
Mist Outlet Quantity: One/a
Function: Aromatherapy
Use: USB charger . Charging Time : 4.5 Hours
Mist Output (gallon / day): 0.5-1ml/h
Humidity Control: Press Control
Application: 11-20 Square meter
Operation Method: Keyboard Type
Shape: Classic Columnar
Voltage (V): 5V
Capacity: 10ml
Colour: white
Material:plastic
size:6.8 x 6.8 x 10.5cm
Package Contents:
1*humidifier
1*USB cable
1*English manual