CLEEN TEA TREE ( MELALEUCA ALTERNIFOLIA ) PURE ESSENTIAL OILS 10ML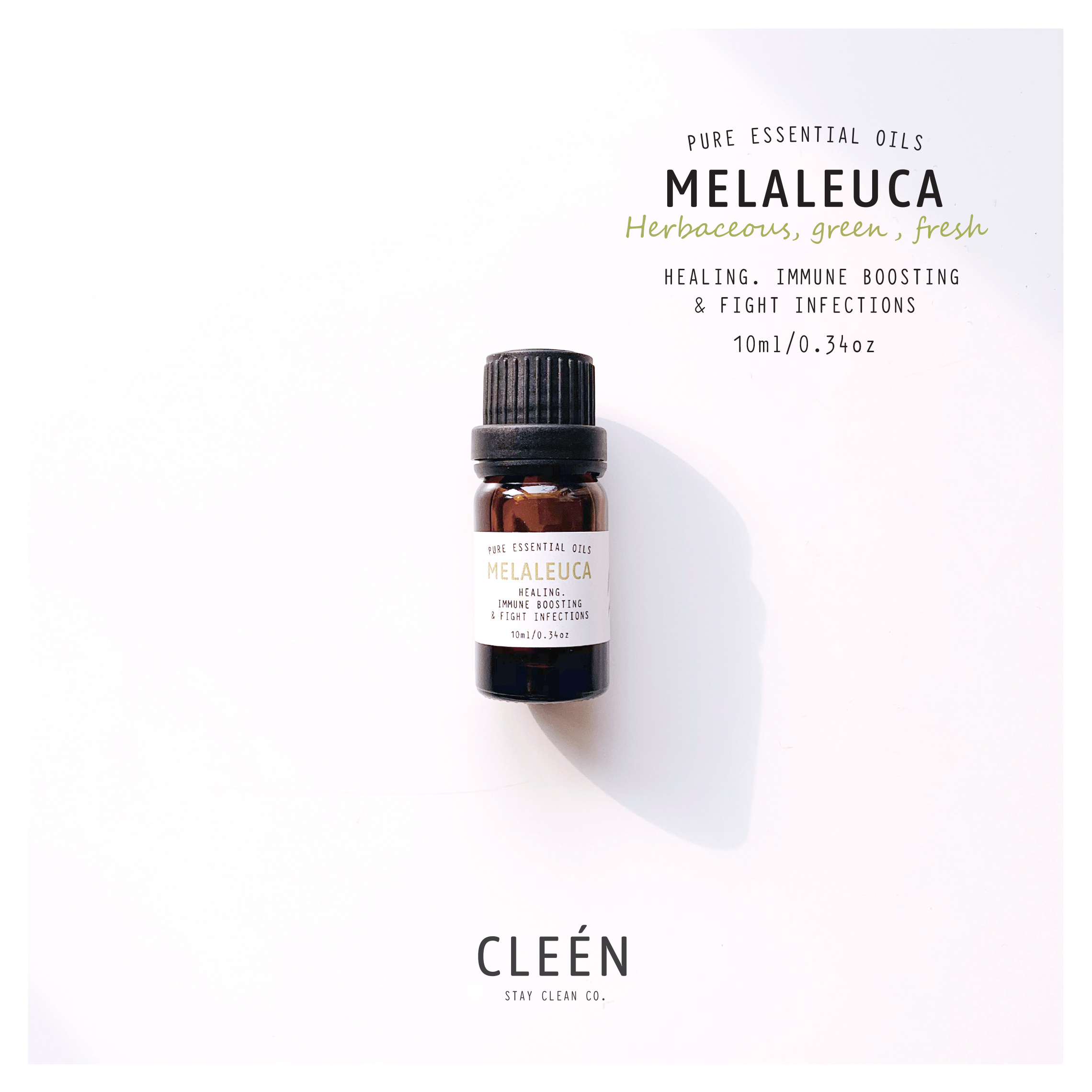 Melaleuca or Tea tree oil is distilled from the leaves of the Melaleuca alternifolia plant, found in Australia. The oil possesses antibacterial, anti-inflammatory, antiviral, and antifungal properties.
One of nature's finest antibiotics, tea tree oil is most often lauded for its bacteria-busting abilities.
Purify and freshen the air
Healing Fight infections
Antiseptic & disinfectant
Reduce inflammation
Blends well with eucalyptus, lemon for eliminating bacteria and refresh home.
Method of extraction: steam distilled
Country of origin : Australia