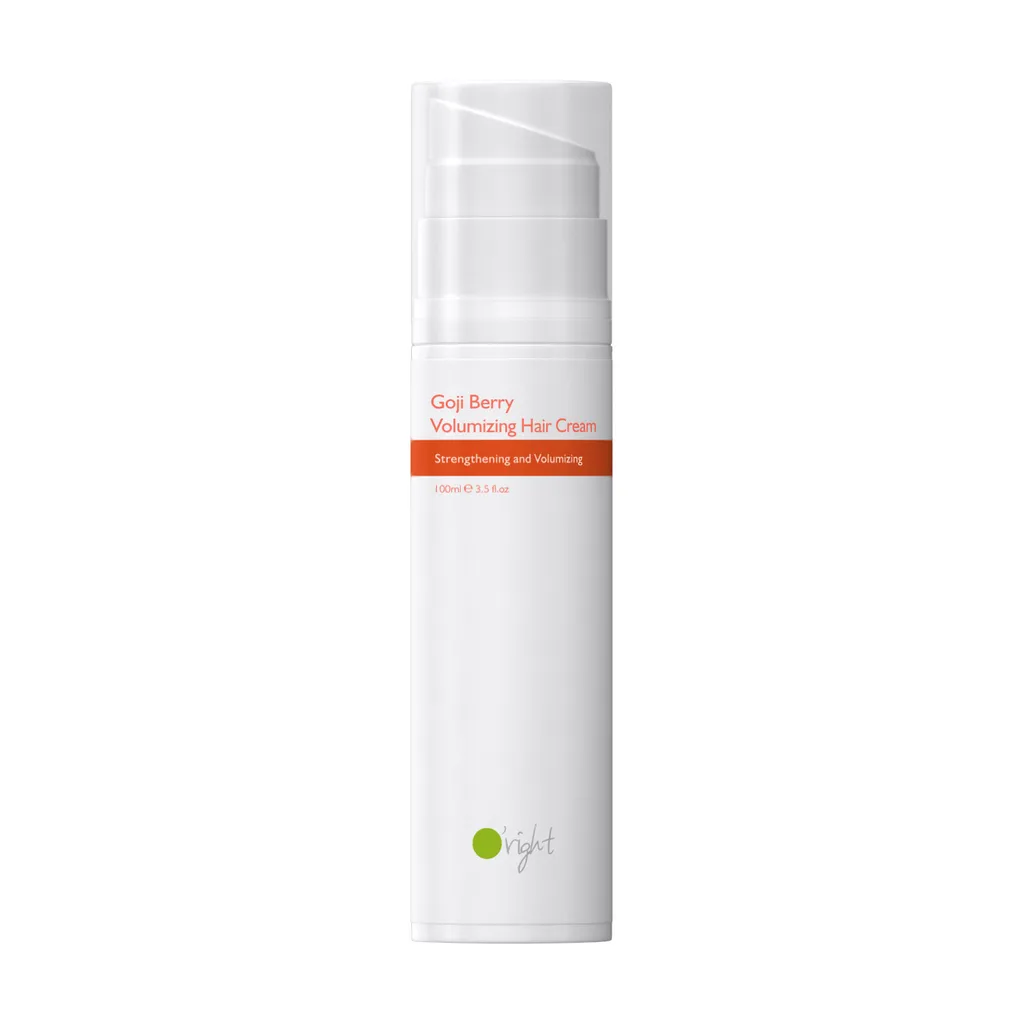 O'RIGHT GOJI BERRY VOLUMIZING HAIR CREAM 100ml
Strengthening and Volumizing

With certified organic goji berry extract and botanical volumizing factors, this cream supports hair roots and makes your hair thick and voluminous.
Beauty Tips
Towel dry hair. Apply appropriate amount onto hair roots and blow hair dry to give volume and bounce to hair while offering great support.
丰盈蓬松
赋予发根蓬松支撑,秀发丰盈蓬松。含有机认证枸杞萃取与植物蓬松因子。
美丽秘诀
洗发擦半干,取适量均匀抹于秀发上,不须冲水,直接吹风造型。