WINTERPINE Christmas Collection Pouch Sets
WINTERPINE ( Christmas Collection ) Pouch Sets
A crossover project of NATURE'S and CLEÉN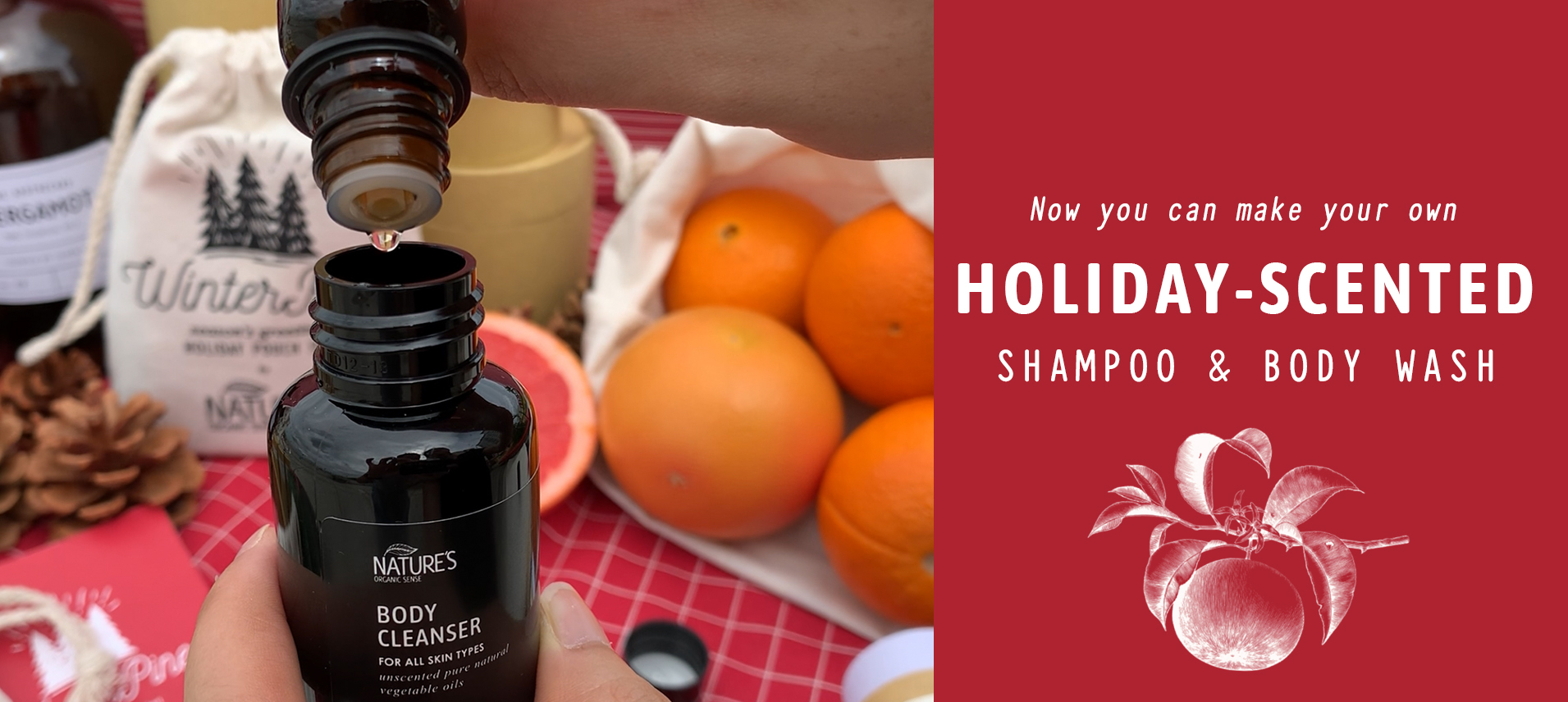 Make your own holiday-scented shampoo & body wash this Christmas!By following these simple steps you can make your fresh and citrus scented shampoo at home!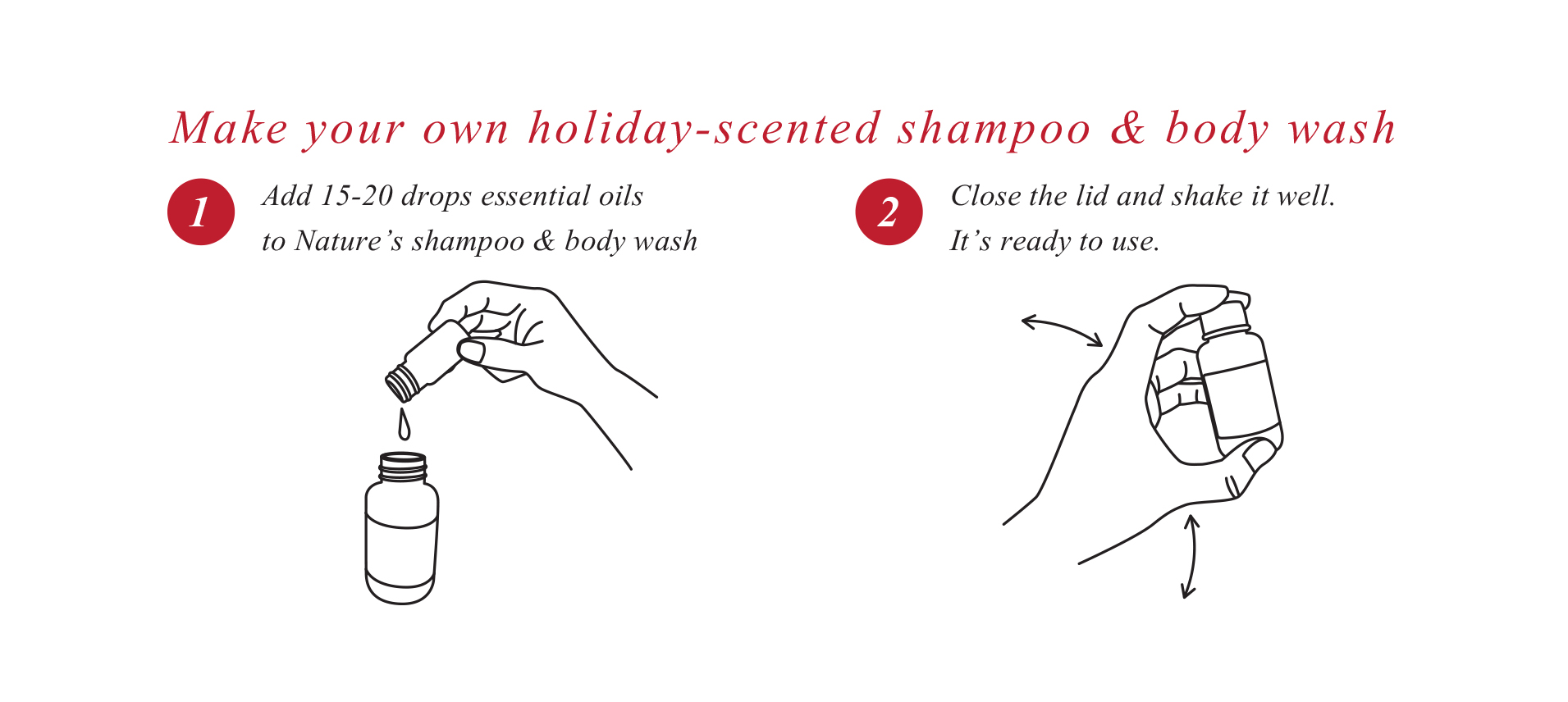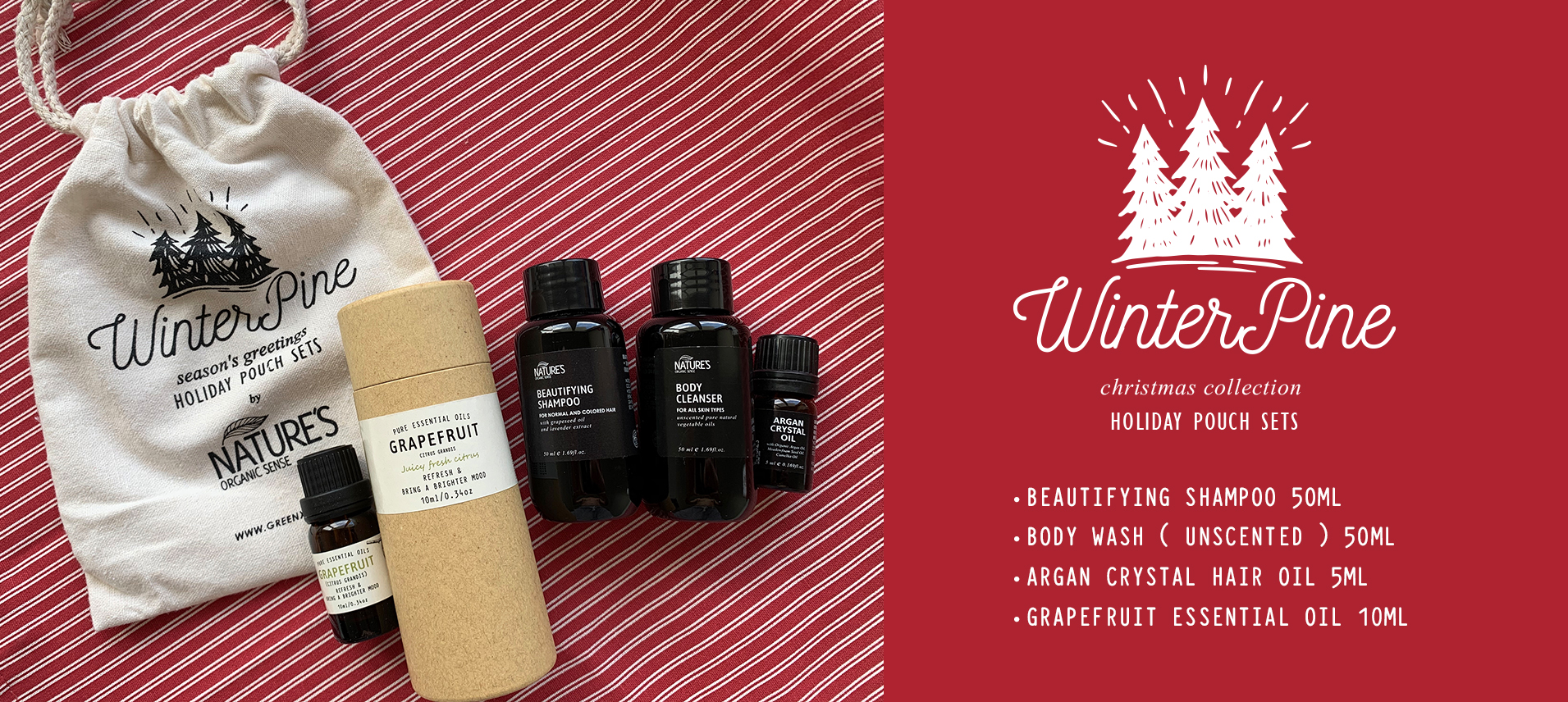 This Pouch set includes:
Nature's Beautifying Shampoo 50ml x 1
Beautifying Shampoo with grapeseed oil + lavender flower extract + chamomile flower extract + green tea extract that enhances and preserves the hair colour and nourishment to create shine and radiance.

Nature's Body Wash ( Unscented ) 50ml x 1
The all natural unscented made with 100% natural vegetable oils from olive oil, coconut oil and palm oil. A gentle but cleansing formula which removes dirt and oil without being harsh on your skin. while Olive OIL and Coconut Oil help keep skin smooth, supple and hydrated.

Nature's Argan Crystal Hair Oil 5ml x 1
Contains essential argan oil, meadowfoam seed oil and camellia oil which deeply nourishes and retains moisture for each strand of hair. gives hair a healthy shine without weighing the hair down. leaves no residue.

Cleén Grapefruit essential oil 10ml x 1
As the smell of grapefruit is uplifting, soothing and clarifying, it is known to relieve stress and bring on feelings of peace and relaxation
For skin: Treat or manage acne break outs, keep skin's immunity.
For hair: Improves blood circulation, eliminate dandruff, get rid of oily scalp.

Winterpine eco cotton pouch bag x 1
This travel set makes a perfect trial kit and travel pouch for this holiday season!