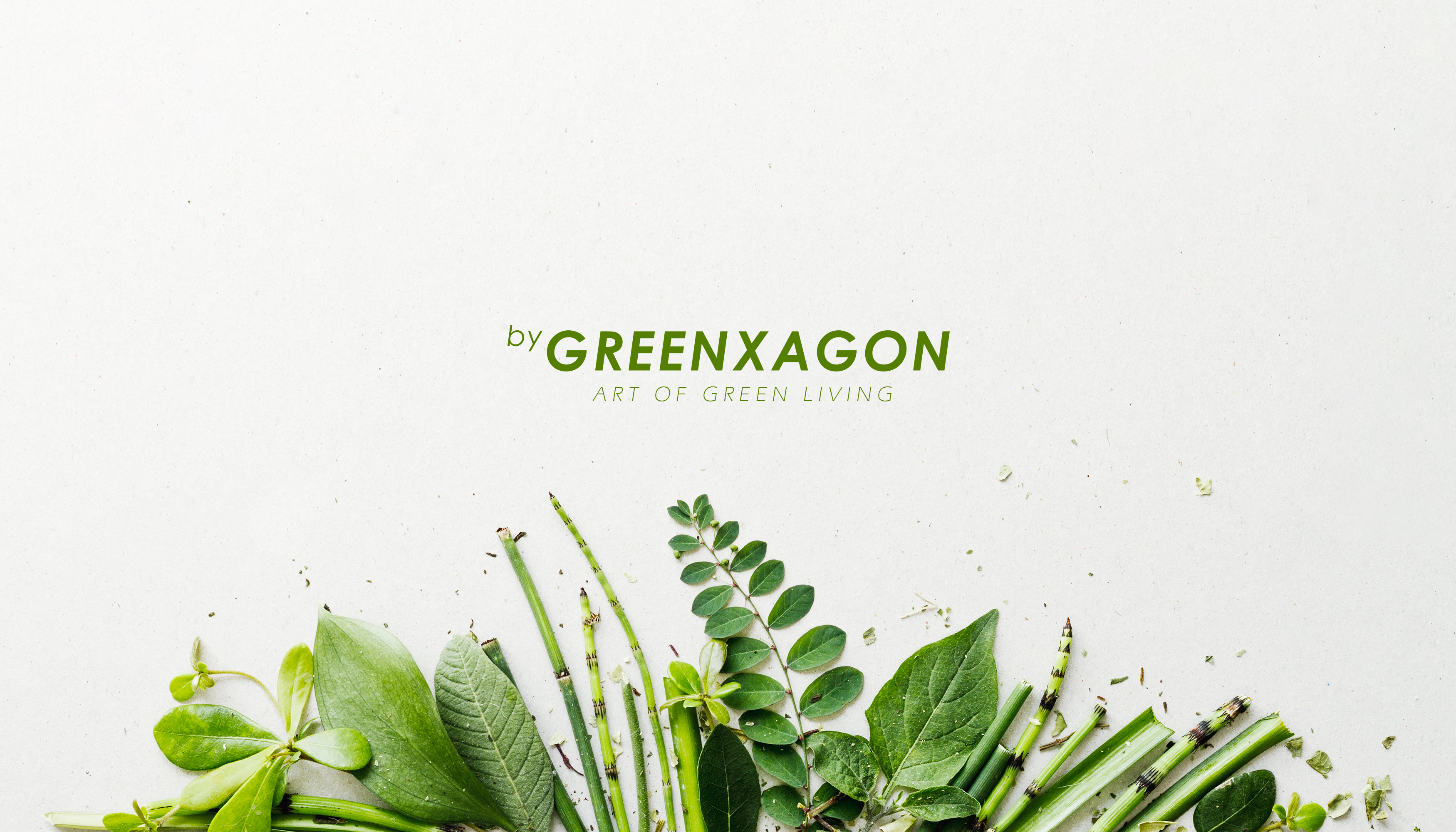 Greenxagon was established under joint efforts of the three Lee brothers in 2012. Weyn, the eldest, was is responsible for operations and financial management with Vincent leading the sales and marketing team; and the youngest Max took charge of branding and creative directing.
Greenxagon is a brand comprising elements of "Green" and "Hexagon".We aim to deliver "Green, Natural, and Organic" and providing holistic (hexagonal) care to consumers.
With a good brand brings a good start. In order to heighten consumers' pro-environmental awareness, we willfully chose the hive, commonly recognized as the perfect geometric figure in nature.It is a symbol to promote the return to nature, appealing to the public to join hands in the practice of "Green Living". Essentially, the use of these organic products extracted from nature directly contribute to our efforts in protecting the environment.
However, where do we start when there are already a multitude of environmental-friendly products in the market? After much thought and consideration, the Lee Brothers decided to begin "from the top". Hence, hair care became the first line of products released by Greenxagon, with the ultimate goal of providing all its consumers a green life of "beauty, and health" from head to toe.
Notably, in the pursuit of beauty and fashion, hairdressing has seemingly become a routine in one's daily life. Whether the aim is to change style or mood, the hair salons are always there to satisfy the desires of all beauty lovers. However, most hair products such as shampoos, hair conditioners, hair dyes, perming solutions, and styling sprays contain harmful chemical components. Long-term use of these products not only harm the scalp but the residue of these hair products also indirectly pollute the environment.
To this end, the Lee Brothers have, within 3 years, introduced four brands that meet the "Green, Natural and Organic" standards namely O'right, Nature's, Revivre and Naturalite, leading to the launch of a "Green Revolution" in Malaysia's hairdressing industry. Its projects include reinventing these products with the "By Greenxagon" logo, launching trial products and filming brand stories to promote environmental awareness. All these products are designed based on a combination of state-of-the-art technology and natural resources to reduce scalp sensitivity problems.The products give consumers the chance to contribute to the environment in the most practical way possible.
In order to make it easier for everyone to purchase a range of our organic products, consumers can now purchase them on our website and all major hair salons. Greenxagon's products are sold in over 500 hair salons and 10 organic retail stores in Malaysia and Singapore. Moving forward we also aspire to introduce a diversed range of daily necessitiessuch as, food, health products, etc., so that Greenxagon becomes your reliable partner in the"Green Revolution".
In addition,Greenxagon and associates also actively participate in celebrating the Earth Day every year and regularly engage in charity fundraising for special needs groups to pass on gratitude and care for the society.
Greenxagon was awarded the ISO 9001:2015 Quality Management System Certification in 2018 for its management system meeting international standards. This honour is an affirmation and encouragement towards the team. Nonetheless, we are eager for more people to hop onto this pro-environment revolution and together, move towards a healthier and better life because the success of Greenxagon begins with saving the environment, and saving our Earth.