Regular price
RM42.00 MYR
Regular price
Sale price
RM42.00 MYR
Unit price
per
Sale
Sold out
Botanical Name: Eucalyptus radiata
Processing Method: Steam Distilled
Plant Part: Woods and Leaves
Description / Color / Consistency: A thin, clear to pale yellow liquid.
Origin:
Australia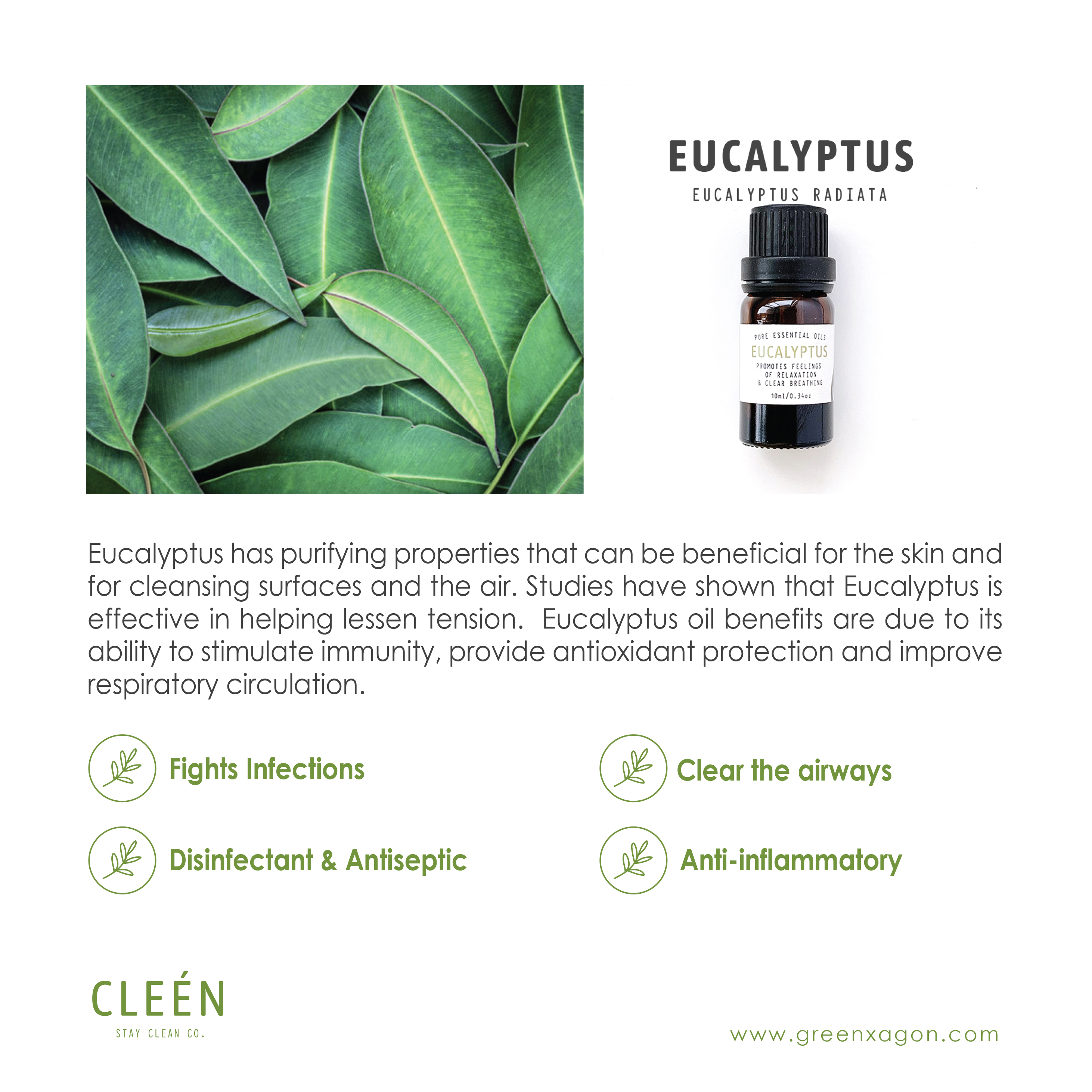 Eucalyptus has purifying properties that can be beneficial for the skin and for cleansing surfaces and the air. Studies have shown that Eucalyptus is effective in helping lessen tension. Eucalyptus can be found in mouth rinses to freshen breath and promote oral health. 
Promotes feelings of relaxation
Promotes feelings of clear breathing
Diffusion: Use three to four drops in the diffuser of your choice.
Topical use: Apply one to two drops to desired area.
BLENDS WELL WITH : sweet orange
Mixture of eucalyptus and sweet orange, it brightens the mood
Extraction Method: Distilled Extraction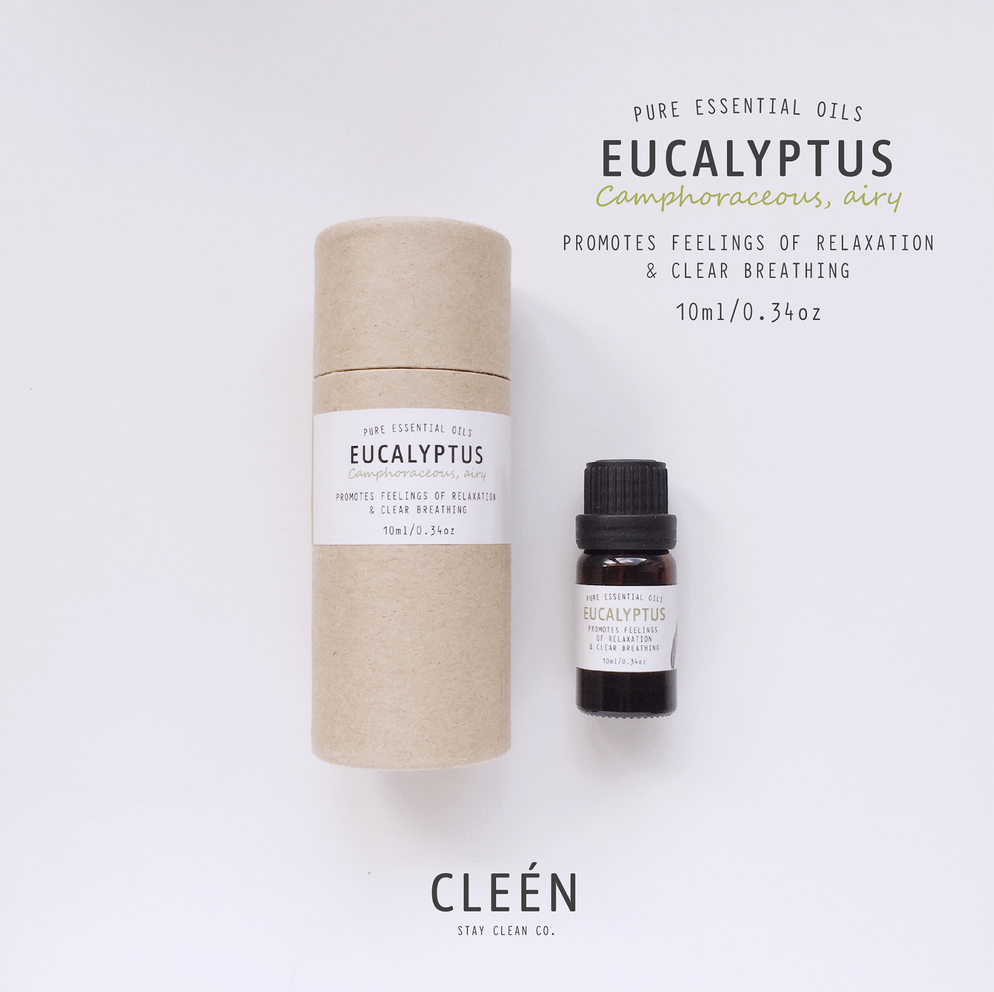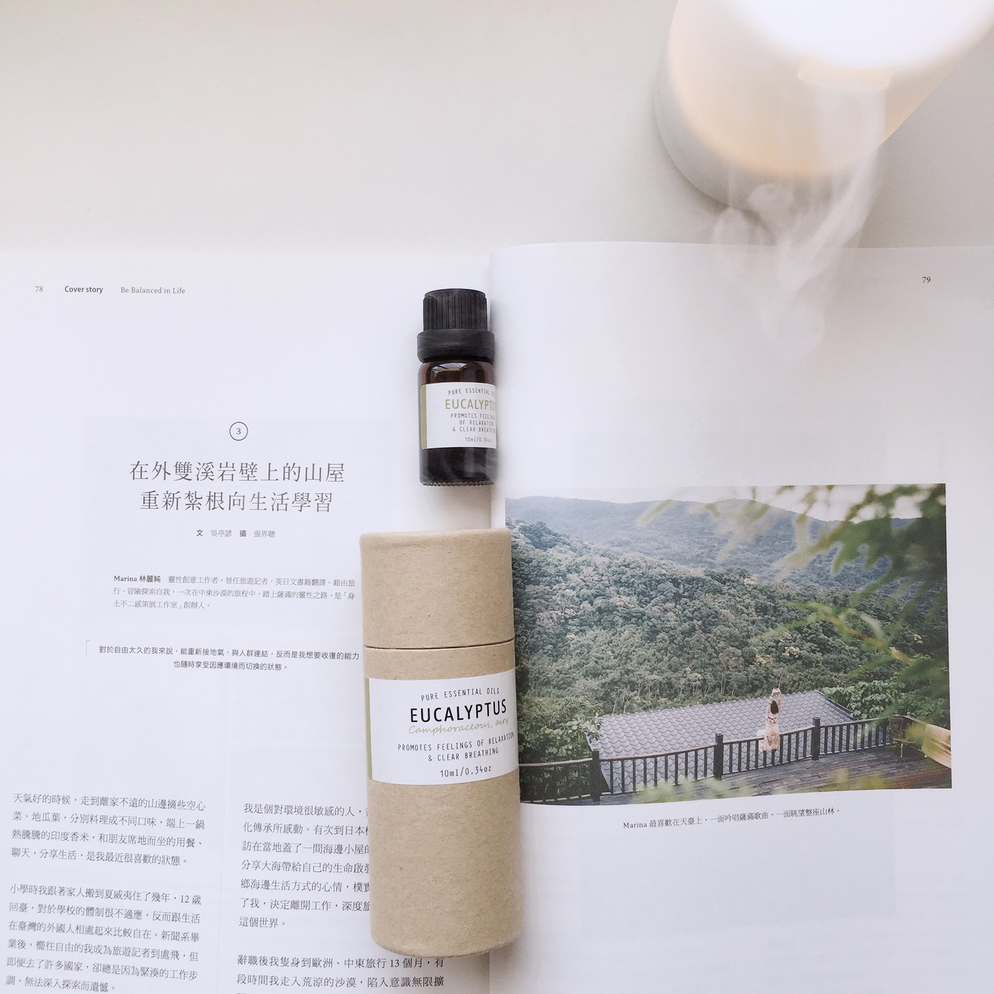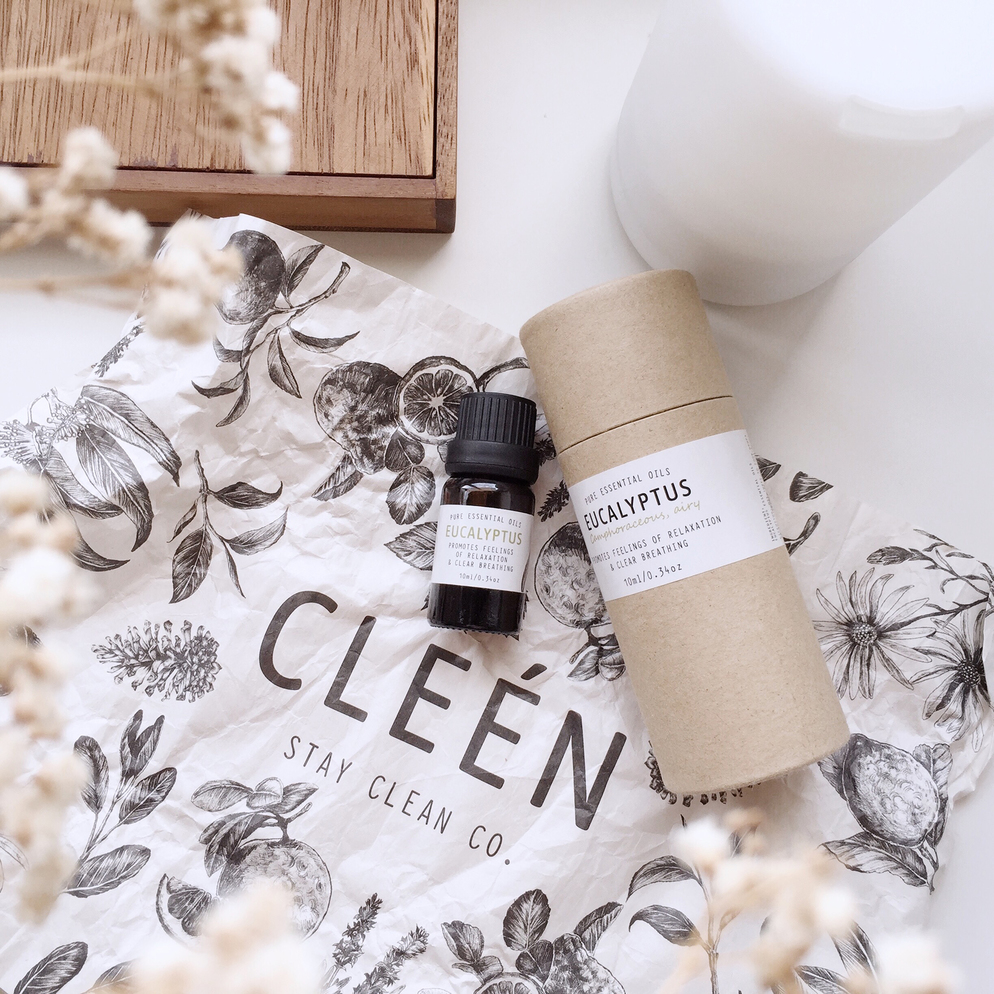 尤加利又名桉樹,被譽為最天然的呼吸凈化器,因此是抗霾必備精油。尤加利精油是含氧率很高的一種精油,對於凈化空氣,清潔呼吸系統都有十分顯著的效果,能緩解鼻炎,抗流感;分解二手菸,凈化空氣。
由于具有抗菌、抗病毒、抗真菌和消炎的特性,尤加利精油除了上述医疗作用外还有许多功效,像是治疗创伤和感染、纾缓疼痛、修复各种皮肤问题与齿龈感染,还可用于居家环境消毒和除臭。
以尤加利精油来治疗呼吸系统疾病最好的方式是利用吸入疗法,你可以使用香薰机或者滴几滴在一碗热水中,以毛巾浸湿拧干后放在额头上,并做深呼吸。
霧霾天氣,運用尤加利精油來做些保護措施,可以把霧霾對身體的傷害降到最低!
出門前滴幾滴精油在口罩上,例如尤加利精油、薄荷精油各1滴, 可凈化空氣,幫助暢通呼吸。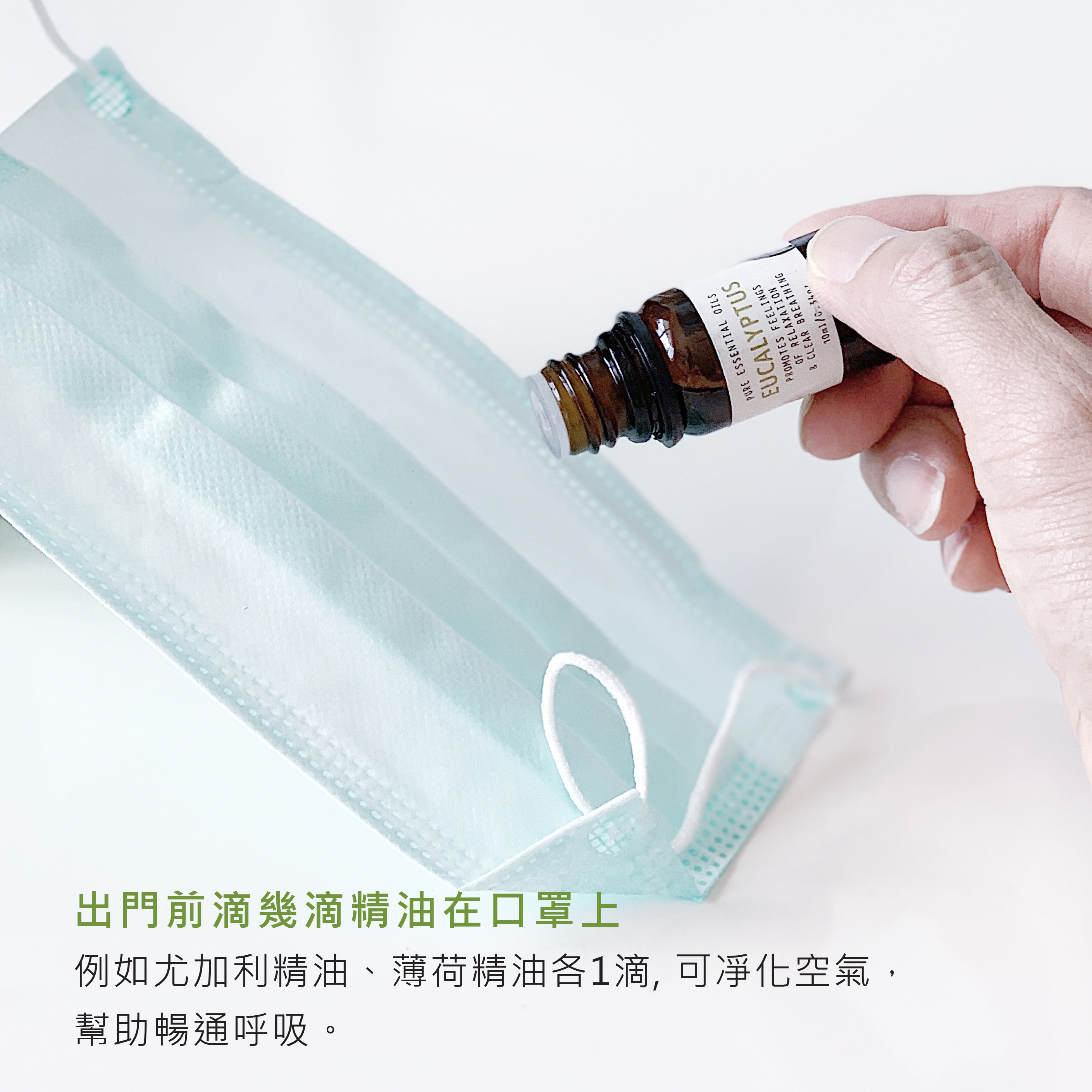 View full details